William Croft, University of New Mexico
August 6th (Tue) 14:00 – 15:30
Some contributions of typology to cognitive linguistics, revisited [abstract] [hanout]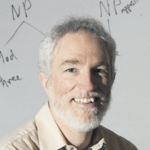 William Croft received his Ph.D. in 1986 at Stanford University under Joseph Greenberg. He has taught at the Universities of Michigan (US), Manchester (UK) and New Mexico (US), and has been a visiting scholar at the Max Planck Institute for Psycholinguistics (Nijmegen, the Netherlands), the Max Planck Institute for Evolutionary Anthropology (Leipzig, Germany), and at the Center for Advanced Study in the Behavioral Sciences. He has written several books, including Typology and Universals, Explaining Language Change, Radical Construction Grammar, Cognitive Linguistics [with D. Alan Cruse] and Verbs: Aspect and Causal Structure. He is currently writing his next book, Morphosyntax: Constructions of the World's Languages.
His primary research areas are typology, semantics, construction grammar and language change. He has argued that grammatical structure can only be understood in terms of the variety of constructions used to express functions across languages; that both qualitative and quantitative methods are necessary for grammatical analysis; and that the study of language structure must be situated in the dynamics of evolving conventions of language use in social interaction.
Nick Enfield, University of Sydney
August 8th (Thu) 9:00 – 10:30
Enchrony: An Essential Frame for Language and Cognition [abstract] [handout]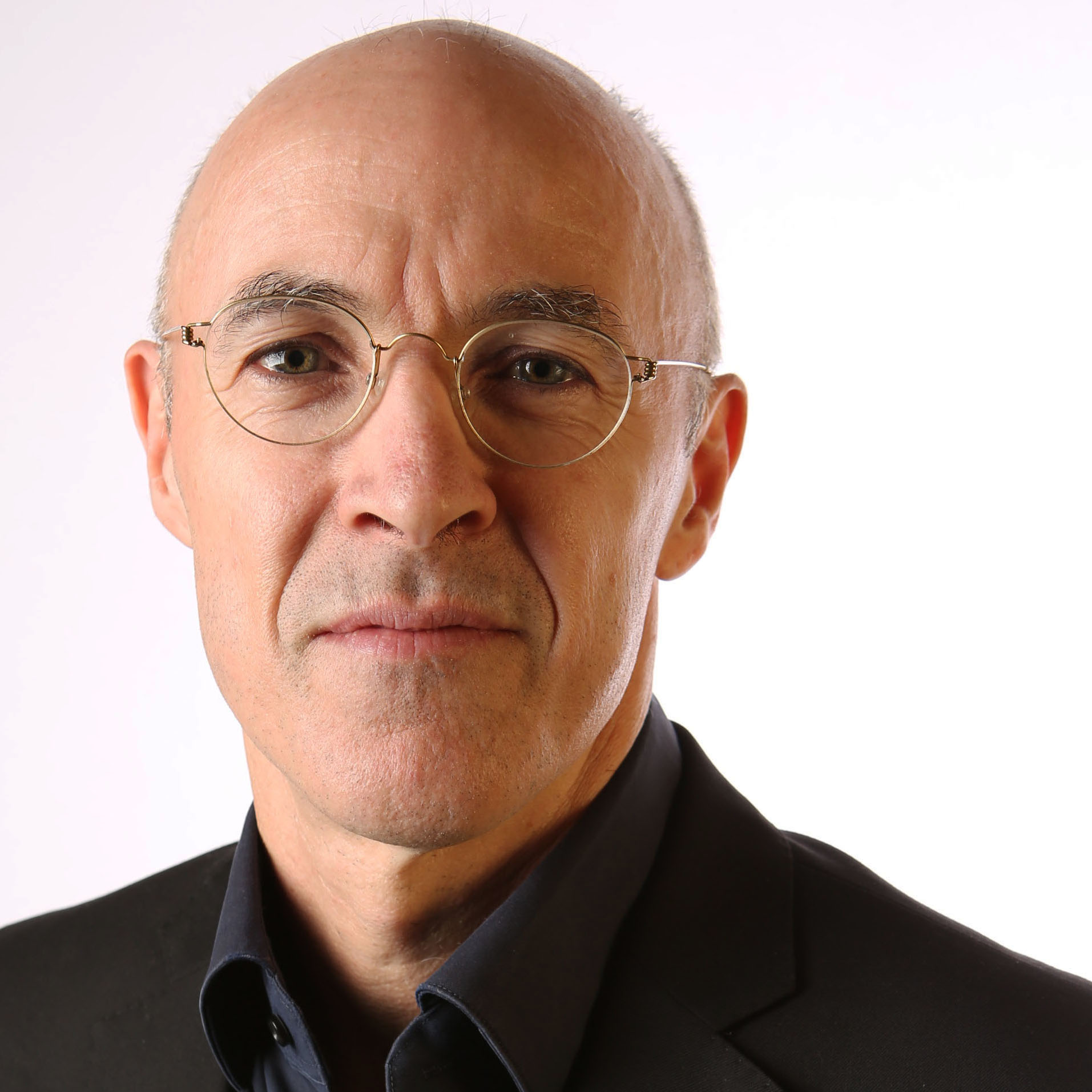 Nick Enfield is Professor of Linguistics and Director of the Sydney Social Sciences and Humanities Advanced Research Centre at the University of Sydney. He is also head of the Post Truth Initiative at the University of Sydney (https://posttruthinitiative.org/).
Nick Enfield's research on language and cognition has covered wide ground, including the encoding of concepts in grammar and lexicon (The Utility of Meaning, 2015), how gestures and words combine to form utterance meaning (The Anatomy of Meaning, 2009), the relation between language and culture (Ethnosyntax, 2002), how languages change and influence each other through population-level processes (Linguistic Epidemiology, 2003; Natural Causes of Language, 2014), the role of language in human sociality (Roots of Human Sociality, 2006, with Stephen Levinson; Person Reference in Interaction, 2007, with Tanya Stivers; Relationship Thinking, 2013; The Concept of Action, 2017, with Jack Sidnell), and the inner workings of language in conversation (How We Talk, 2017). He is an expert on the languages of mainland Southeast Asia (The Languages of Mainland Southeast Asia, 2015, with Bernard Comrie; Mainland Southeast Asian Languages, 2019), especially Laos (A Grammar of Lao, 2007). Nick Enfield's work has appeared in many general outlets including the New York Times, the Wall Street Journal, the Guardian, Science, and Scientific American Mind. Website: http://nickenfield.org/
Martin Hilpert, Université de Neuchâtel
August 7th (Wed) 17:00 – 18:30
Causation, Culture, and Constructional Change [abstract] [handout]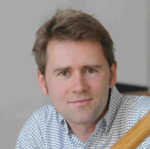 Martin Hilpert is Professor of English Linguistics at the University of Neuchâtel. He holds a PhD from Rice University and he did postdoctoral research at the International Computer Science Institute in Berkeley and at the Freiburg Institute for Advanced Studies. His research interests include construction grammar, cognitive linguistics, language change, and corpus linguistics. He is the author of Germanic Future Constructions (John Benjamins, 2008), Constructional Change in English (Cambridge University Press, 2013), and Construction Grammar and its Application to English (Edinburgh University Press, 2014). He is one of the editors of the journal Functions of Language, and he is associate editor of the journal Cognitive Linguistics.
In his recent research, Martin has been working on the role of asymmetric priming in historical language change together with David Correia Saavedra. He is also applying methods from distributional semantics to explore issues such as constructional productivity (with Florent Perek) and the use of modal auxiliaries (with Susanne Flach). Together with Samuel Bourgeois, he has addressed issues of constructional change and (inter)subjectification. Martin runs a YouTube channel that features videos about many linguistic topics, including video series on Construction Grammar, Cognitive Linguistics, and Bilingualism. (Google: Hilpert YouTube linguistics).
Sotaro Kita, University of Warwick
August 9th (Fri) 9:00 – 10:30
Gesture, metaphor, and spatial language [abstract] [handout]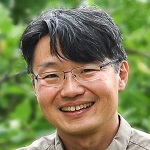 Sotaro Kita is Professor of Psychology of Language at the University of Warwick, in the UK (PhD in linguistics and psychology, University of Chicago). He has established and lead the "Gesture Project" at the Max Planck Institute for Psycholinguistics, in the Netherlands, from 1993 to 2003. Then, he held a faculty position at the University of Bristol and the University of Birmingham, before joining the University of Warwick. He served as the president of the International Society of Gesture Studies. He is the editor of the journal Gesture.
He has investigated how gesture relates to various aspects of language: motion events (Kita & Özyürek, 2003, Journal of Memory and Language), metaphor (Argyriou, Mohr & Kita, 2017, JEP: Learning, Memory and Cognition), and sound symbolism (Kita, 1997, Linguistics). He has also investigated how gesture varies cross-culturally (Kita, 2009, Language and Cognitive Processes), how gesture production shapes gesturer's conceptualization (Kita, Alibali, & Chu, 2017, Psychological Review) and how deaf Nicaraguan children turned gesture into an emerging sign language (Senghas, Kita & Özyürek, 2004, Science). He edited Pointing: Where language cognition and culture meet in 2003. His current research topics include how children's word learning can be facilitated by sound symbolism and gesture, how communicative contexts influence infants' and adults' gesture production, and how "silent gestures" show language-like features.
Jeannette Littlemore, University of Birmingham
August 7th (Wed) 9:00 – 10:30
Sources of Variation in 'Embodied' Metaphor: Theoretical and Real-world Consequences [abstract] [handout]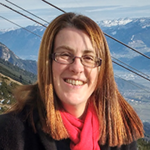 Jeannette Littlemore is a Professor of Applied Linguistics in the Department of English Language and Applied Linguistics at the University of Birmingham. Her research focuses on metaphor and metonymy. She is particularly interested in the use of metaphor and metonymy in situations where there is a relative lack of shared knowledge and experience, and has focused to date on: linguistic and cultural variation; varying levels of expert knowledge; age-related developmental factors; and difficulties caused by a lack of shared emotional experience.
Her main publications include: Metonymy: Hidden Shortcuts in Language, Thought and Communication (CUP, 2015); Figurative Language, Genre and Register (with Alice Deignan and Elena Semino, CUP, 2013); Applying Cognitive Linguistics to Second Language Learning and Teaching (Palgrave MacMillan, 2009) and Figurative Thinking and Foreign Language Learning (with Graham Low, Palgrave MacMillan, 2006). She is currently working on a volume on embodied metaphor entitled Metaphors in the Mind: Variation in the Experience of Metaphor (tbc) (CUP, f.c. 2018/19).
Sally Rice, University of Alberta
August 10th (Sat) 13:10 – 14:40
Cognitive Linguistics and the Study of Indigenous Languages [abstract] [handout]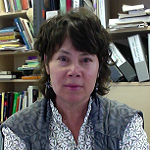 Sally Rice is Professor in the Department of Linguistics at the University of Alberta. She earned her PhD (1987) at the University of California, San Diego, under the supervision of Ronald Langacker, and remains a dedicated cognitive linguist. Her research and publications span multiple sub-disciplines, including lexical semantics, grammaticalization, comparative Athapaskan, and corpus linguistics. She teaches in the areas of syntax/semantics, language documentation, corpus linguistics, and multimodal/interactional linguistics.
She conducts fieldwork on Dene Sųłiné and Tsuut'ina, two northern Athapaskan (Dene) languages spoken in Alberta and has long been an active proponent and practitioner of community-university research alliances. She was a co-founder in 2001 of the Canadian Indigenous Languages and Literacy Development Institute (CILLDI), where she has had the privilege of teaching and learning from speakers of over 25 indigenous languages of North America.
She is currently involved in a major project to develop a "living digital archive" of Dene languages and cultures, designed as a repository of voices, stories, and images giving life to the history and lifeways of Dene peoples across North America.