Application Closed
ICLC excursions take place on August 11th. There are two choices. Reservations can be made on our registration site. These trips are orgainized by Kinki Nippon Tourist Co.

---
1-day trip to Himeji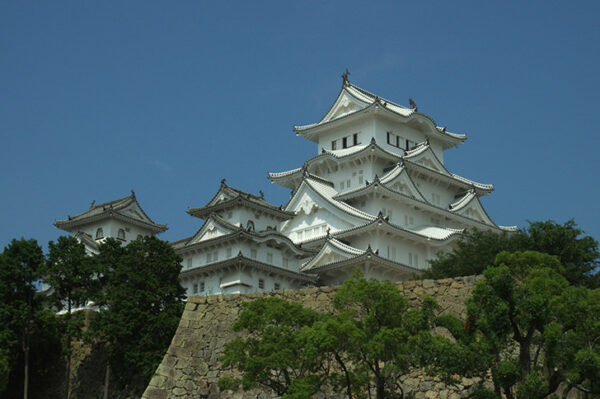 Himeji Castle, a UNESCO World Cultural Heritage Site and a National Treasure of Japan, is widely considered as Japan's most spectacular castle for its imposing size and beauty and its well preserved, complex castle grounds. Himeji Castle is valued as a historic building which represents the Japanese castellation at the beginning of the 17th century. The castle has a nickname of "hakurojou" from the elegant figure of a white egret (or heron) spreading its wings. Most recently, it reopened in 2015 after a renovation project. Now, Himeji Castle is literally gleaming because of its clean, polished exterior.
Kokoen (Himeji Castle Nishi-Oyashiki-Ato Garden)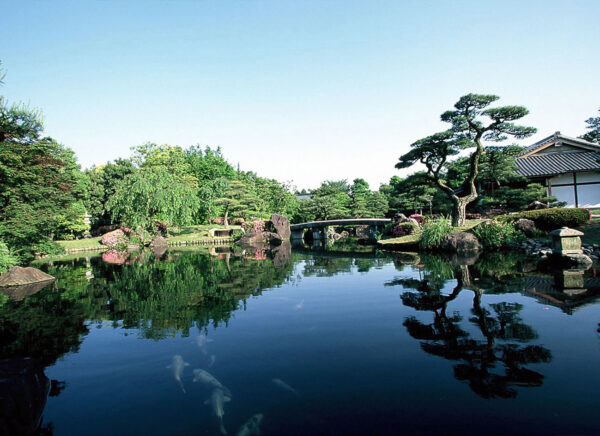 Kokoen is a popular sightseeing spot with beautiful views of Himeji Castle. It consists of 9 separate strolling-style gardens of different sizes and landscaping themes in style of the Edo Period (1603 – 1868). The largest of the gardens is called "The Garden of the Lord's Residence"; another garden is "Tea Ceremony Garden" with the Sukiya-style Tea House.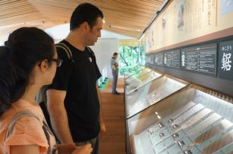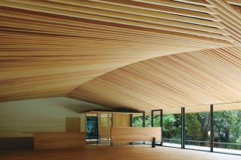 The Takenaka Carpentry Tools Museum is the only museum of carpentry tools in Japan. In addition to various tools, visitors can experience the beauty of Japanese traditional carpentry through numerous exhibitions including a full-scale model of a tea room, highly elaborate "kumiko" art, sliding doors with woodblock, and clay walls made of natural materials.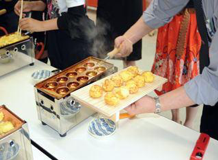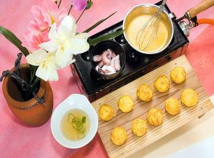 Akashiyaki is a small round dumpling, and a local food in Hyogo Prefecture, Japan. The dumpling is made of an egg-rich batter and has octopus inside, and dipped into dashi before eating. You will enjoy cooking Akashiyaki with guidance.
---
1-day trip to Kyoto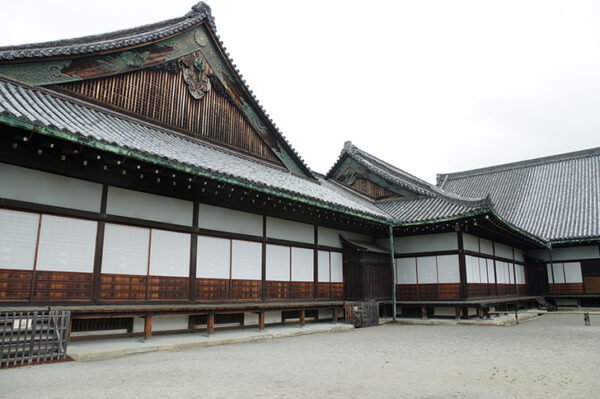 The World Heritage Nijo-jo Castle was built by the first Tokugawa Shogun Ieyasu in 1603 to protect Kyoto Imperial Palace and as a residence for the shoguns when they visited Kyoto. Visitors can enjoy the buildings, Japanese gardens, and various wall paintings (over 3000 screens).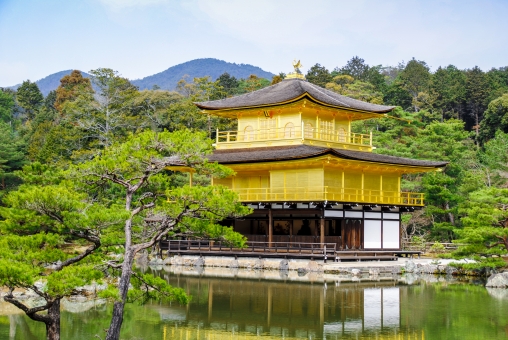 Kinkaku-ji "the Golden Pavilion" is one of the most famous temples in Japan. It was built to serve the retiring Shogun Ashikaga Yoshimitsu as a residence. The temple was burned down in 1950 and was rebuilt in 1955. The temple's garden is also a scenic delight and has a charming teahouse in it.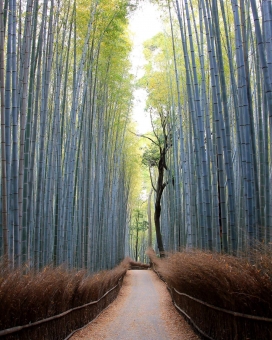 The Arashiyama Area is in the far west of Kyoto, filled with temples and shrines. Visitors can enjoy its beautiful nature; Arashiyama Bamboo Grove is the main attraction, where you can stand amid the soaring stalks of bamboo and feel refreshed. You can also find various shops along the main street of Arashiyama.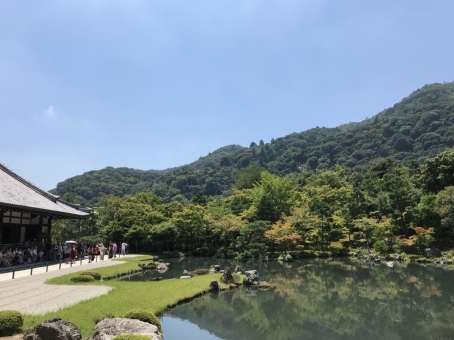 Tenryu-ji, a World Heritage Site, was established in 1339 by the shogun Ashikaga Takauji with the eminent Zen master Muso Soseki appointed as the founding abbot. The Arashiyama area's historical connections with Zen have been deep since then. Tenryu-ji is famous for the beautiful Zen garden and for the Cloud Dragon painting on the ceiling of its lecture hall.
Lunch: Bento (Lunch box)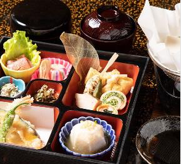 You can taste delicious Kyoto cuisine in a lunch box.