All stations in Japan are numbered, like "HK16" for the Hankyu Kobe-Sannnomiya station. Look for those numbers beside the station names on the signboards on the tracks or maps on the train.
From Kobe-Sannomiya to Kotoen is 25 minutes, and costs 270 yen (whichever train you take). For how to ride trains cashless, go to How to ride trains/busses cashless in Kansai .
For general information on how to buy a ticket and get on trains, see: LINK
---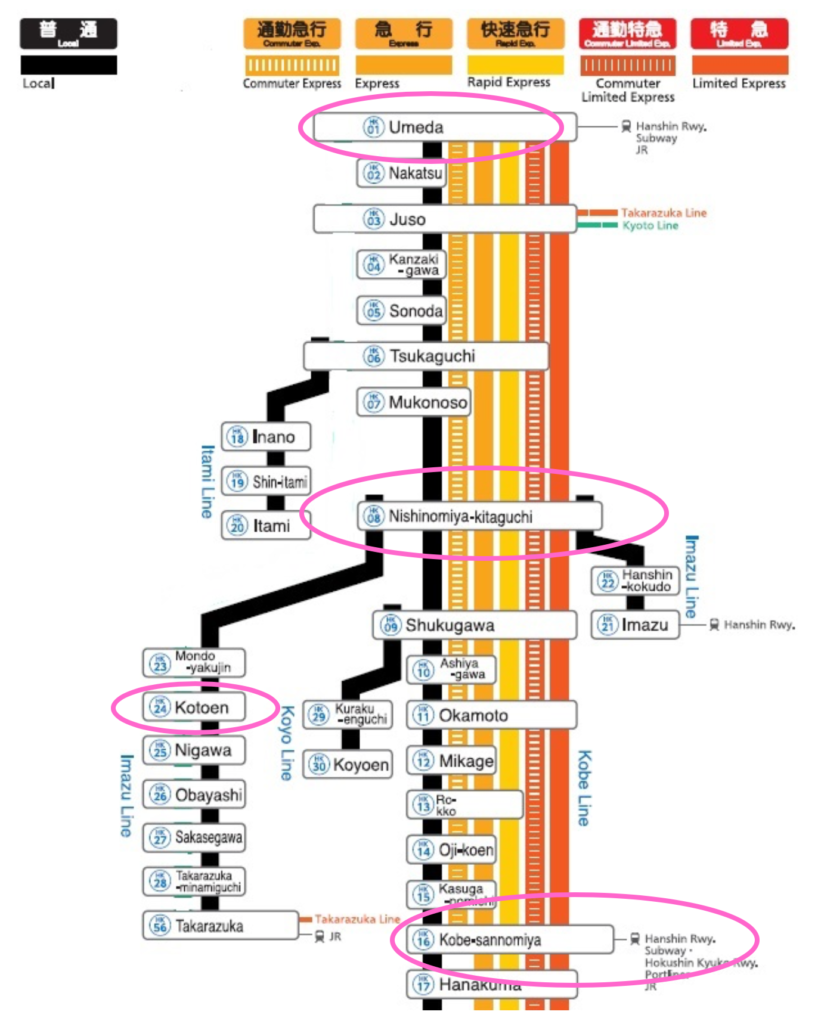 ① Sannomiya station
The Hankyu Kobe-Sannnomiya station (which is now under reconstruction but is open) is to the west of JR Sannnomiya Station (which is a big building also under reconstruction). Due to reconstruction, entrances have been changed and may be hard to find. There is now an entrance on the Flower Road, just on the north side (mountain side) of the raised railways, at a pedestrians' crossing. See the google streetview of the entrance here.
Go inside and turn to the left.
② Find a train
Ticket gates are on the second floor. Touch your card or insert your ticket when going through one of the ticket gates.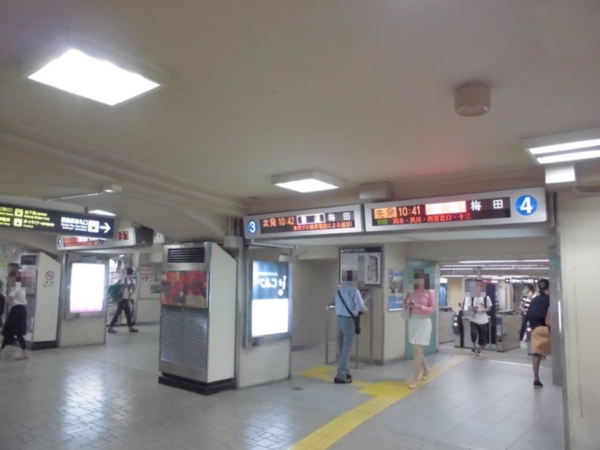 After going through the gates, go up to the tracks #3 or #4 on the third floor. All trains departing from those tracks go to Nishinomiya-Kitaguchi (see next). Express trains go there 4-6 minutes faster than local trains.
③ Change trains at Nishinomiya-Kitaguchi
Get off at Nishinomiya-kitaguchi (HK08), and go upstairs to the concourse to go to another track. Don't go out of the station.
You will transfer to a train on the Imazu line (for Takarazuka), Tracks #6 and #7 (Look for those numbers in blue circles). The stairs leading down to tracks #6 and #7 are found near the north ticket gates. Look for numbers 6 and 7 in blue circles. Caution: Do NOT use Track 5. All trains departing from Tracks 6 and 7 go to Kotoen.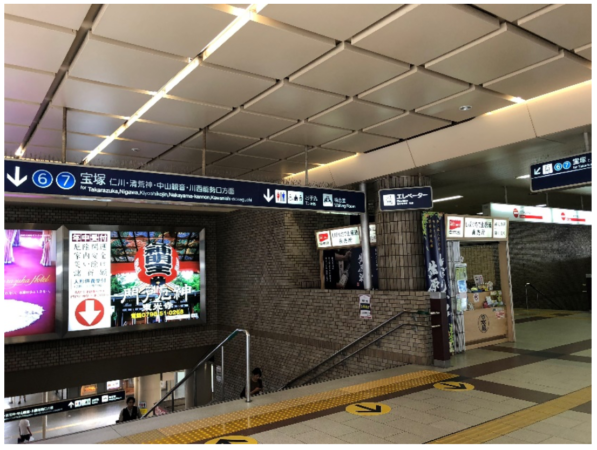 ④ KOTOEN
Get off at Kotoen (HK24), the second station from Nishinomiya-kitaguchi.

Go up to the main ticket gate to exit.