NOTE: You will use local busses to go to Kwansei Gakuin. You need to prepare cash (220 yen each way) or an "IC card". For options to ride cashless, go to How to ride trains/busses cashless in Kansai.
① Go through the main ticket gate of Kotoen station, and walk to the left to go down the passage over a road (as indicated by the red arrow).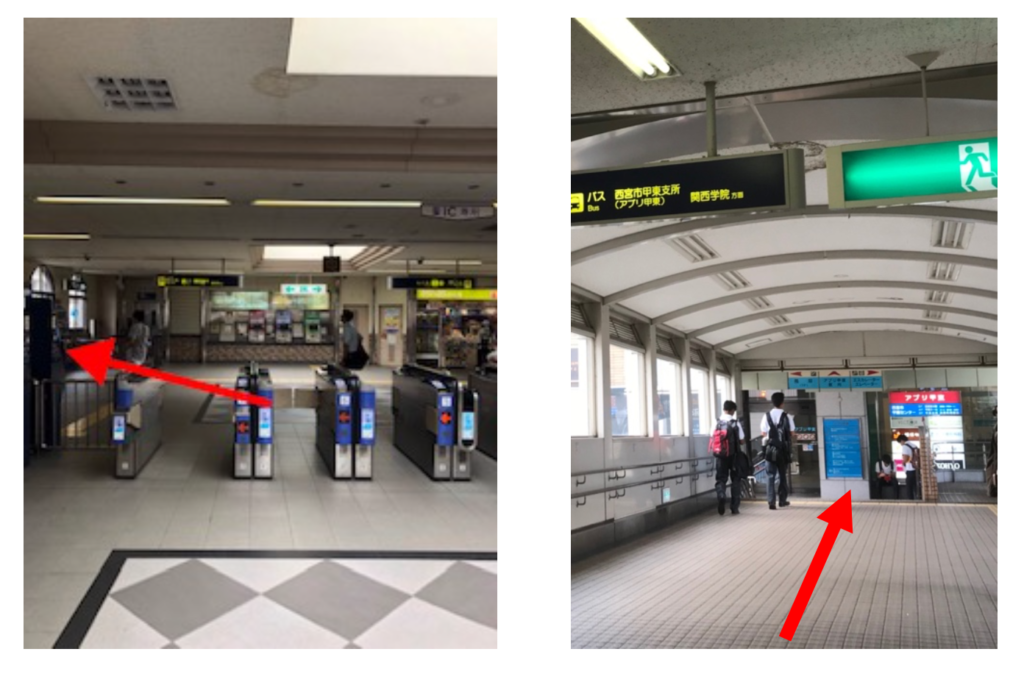 ② At the end of the passage, go down the stairs on your left, or turn to the right to find an elevator.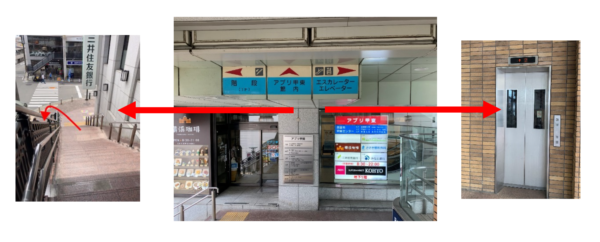 ③ You will find three bus stops (#1, 2, 3). All buses departing from bus stops #1 and #2 go to Kwansei Gakuin.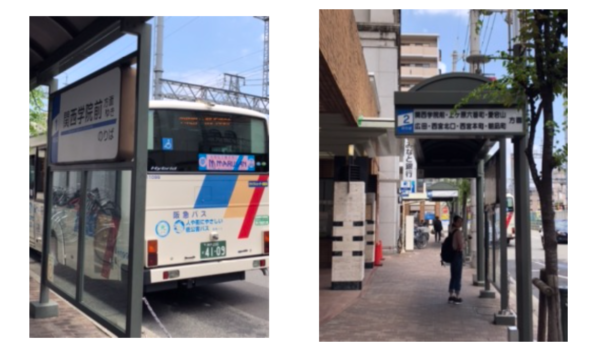 ④ Get on the bus from the rear door. If you have an "IC card" (ICOCA, Kansai one pass, Hanica, Mobile Suica, etc…), touch it on the reader when you get on the bus.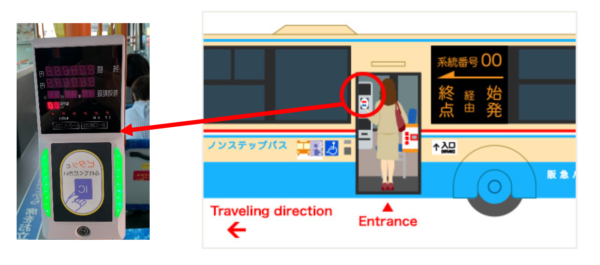 NOTE: If you do not have an IC card, please have the exact amount ready (220 yen). On the bus you can change only 1000 yen bills or 500 yen coins.
⑤ The bus will go up the hill for five minutes until it arrives at the bus stop of Kwansei Gakuin.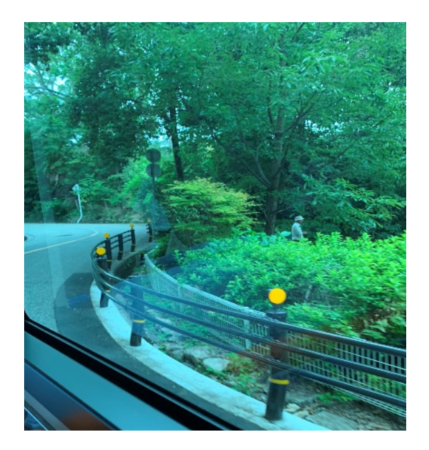 No English announcement is made on the bus, but you know where to get off by looking at the display in the front.
The bus stop shown on Google Map for Kwasei Gakuin is wrong.  Get off at Kwansei Gakuin Stop.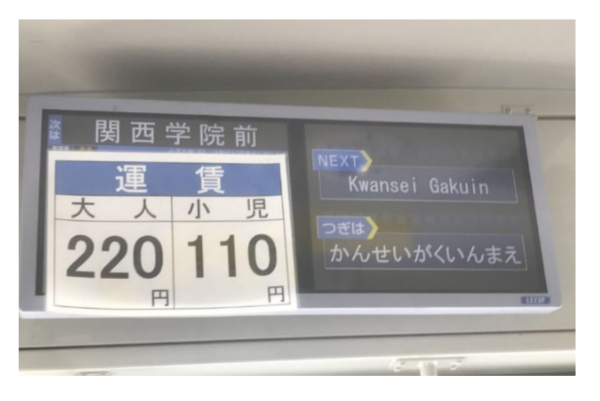 Before getting off the bus from the exit in the front, touch again your IC card on the reader, or put 220 yen into the fare box. You can also make change.
For details of Hankyu buses, see: https://www.hankyubus.co.jp/en/localbus.html