NOTE: The following describe how to get to the Takarazuka Area from Kansai International Airport Terminal 1. If you are arriving in Terminal 2, read the second half of this page instead of ① below.
① When you get out of the Kansai International Airport Terminal 1, go out of the terminal to the ticket vending machines located outside the 1st floor of Terminal 2 to purchase a ticket to Hankyu Nishinomiya-kitaguchi (1,750Yen per adult, one way). Go to bus stop No.4 (indicated by the ★ mark in the map below). Take a bus bound for Nishinomiya at bus stop No.4. (DON'T take the bus bound for Amagasaki which departs from the same bus stop.) Please go to the following link for timetable and ticket information: [LINK]

② Wait in line at bus stop No.4, and the staff will come to collect your luggage before departure. Tell the staff that you will get off at Hankyu Nishinomiya-kitaguchi(西宮北口)which is the terminal stop of the bus. Then the staff will give you a stub and help you put the luggage into the bus. Please keep the stub until you arrive.
③ Get off at the terminal stop Hankyu Nishinomiya-kitaguchi. The staff at the bus stop will help you take out your luggage from the bus. You just give the staff the stub and pick up your luggage. Then go straight on the right side and you will find an escalator (see the ★).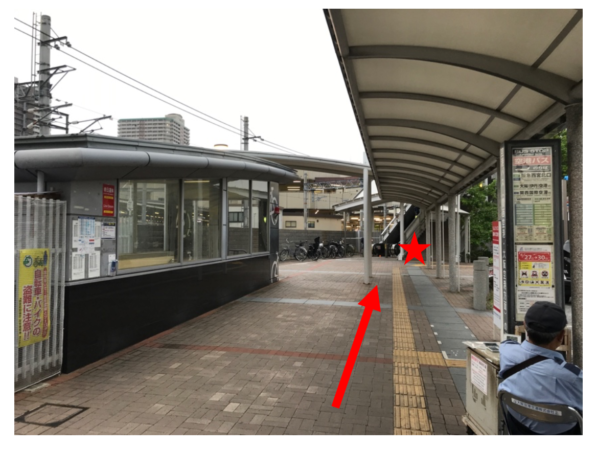 ④ Go upstairs.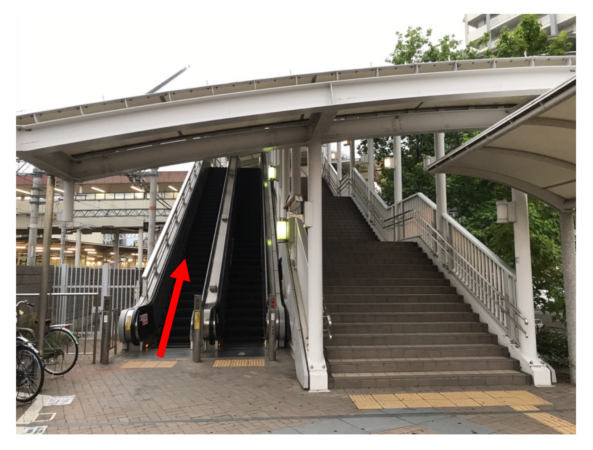 ⑤ When you get to the second floor, turn left and go straight into the Hankyu Nishinomiya-kitaguchi Station building.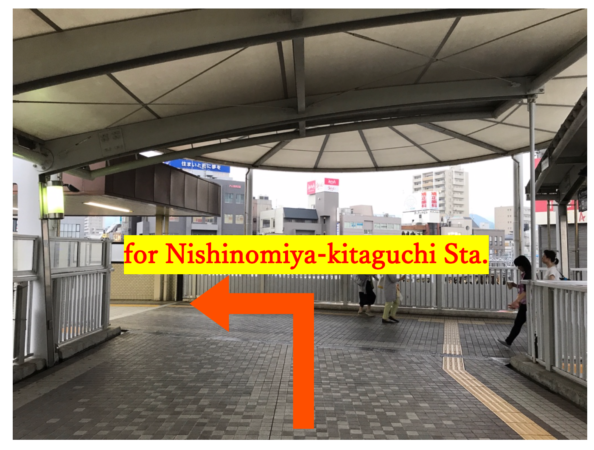 ⑥ Go to the North Gates of the station.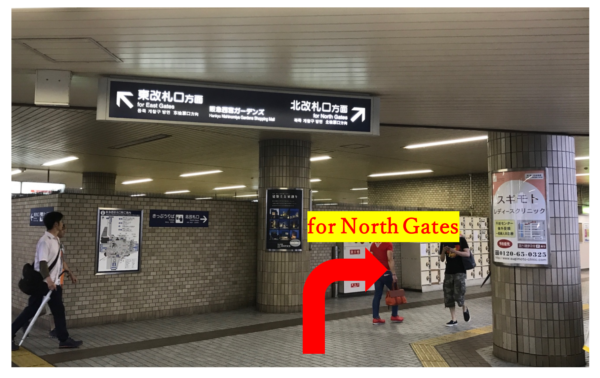 ⑦ You need to buy a 190-yen one-way ticket to go to Takarazuka. (宝塚) Station (HK56) (for Takarazuka Washington Hotel) or Takarazuka-minamiguchi (宝塚南口) Station (HK28) (for Takarazuka Hotel) from the ticket machine beside the gates (cash only). If you have an ICOCA or Mobile Suica, you do not need a physical ticket; touch the sensor with it at the gate. (You can purchase an ICOCA from one of the red ticket machines. If you don't know what all this means, go to this link.) Then enter the station via the North Gates.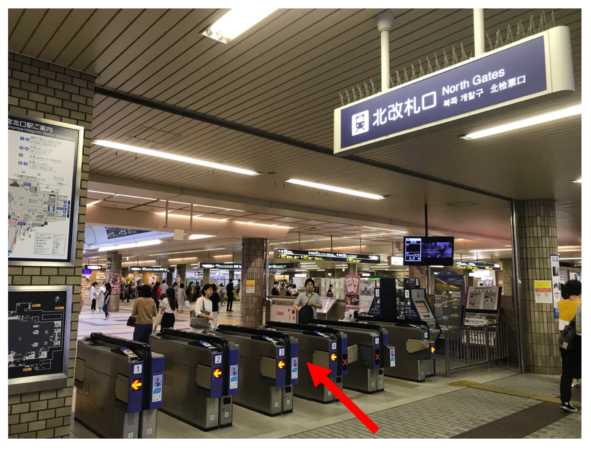 ⑧ Tracks No. 6 & 7 for trains bound for Takarazuka are just on the left side of the North Gates.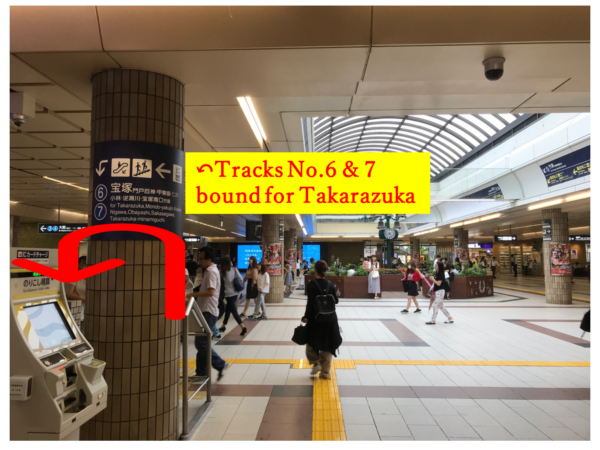 ⑨ Go downstairs to tracks No. 6 & 7.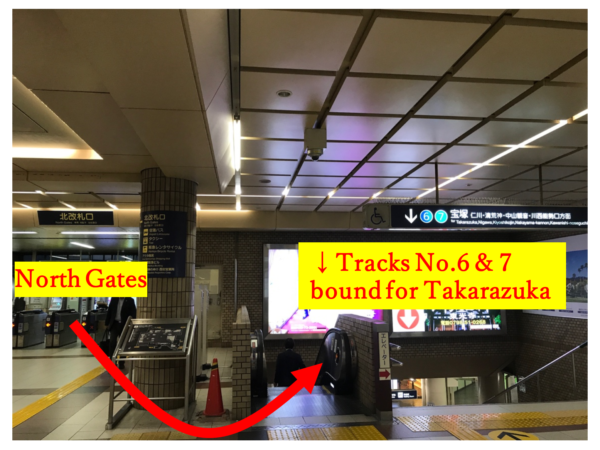 ⑩ All the trains departing from tracks No.6 & 7 are bound for Takarazuka.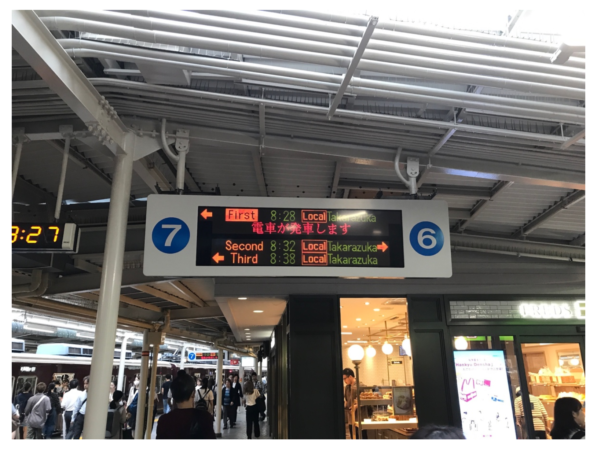 ⑪ Getting off
If you are going to Takarazuka Hotel, get off at Takarazuka-minamiguchi Station (HK28) which is the sixth station. If you are going to Takarazuka Washington Hotel, get off at the terminal Takarazuka Station (HK56). It takes about 14 mins from Nishinomiya-kitaguchi to Takarazuka. On the way you will pass by Kotoen Station (HK24) which will be used to go to Kwansei Gakuin.