Note that ICLC 15 starts on Tuesday and ends on Sunday with excursions.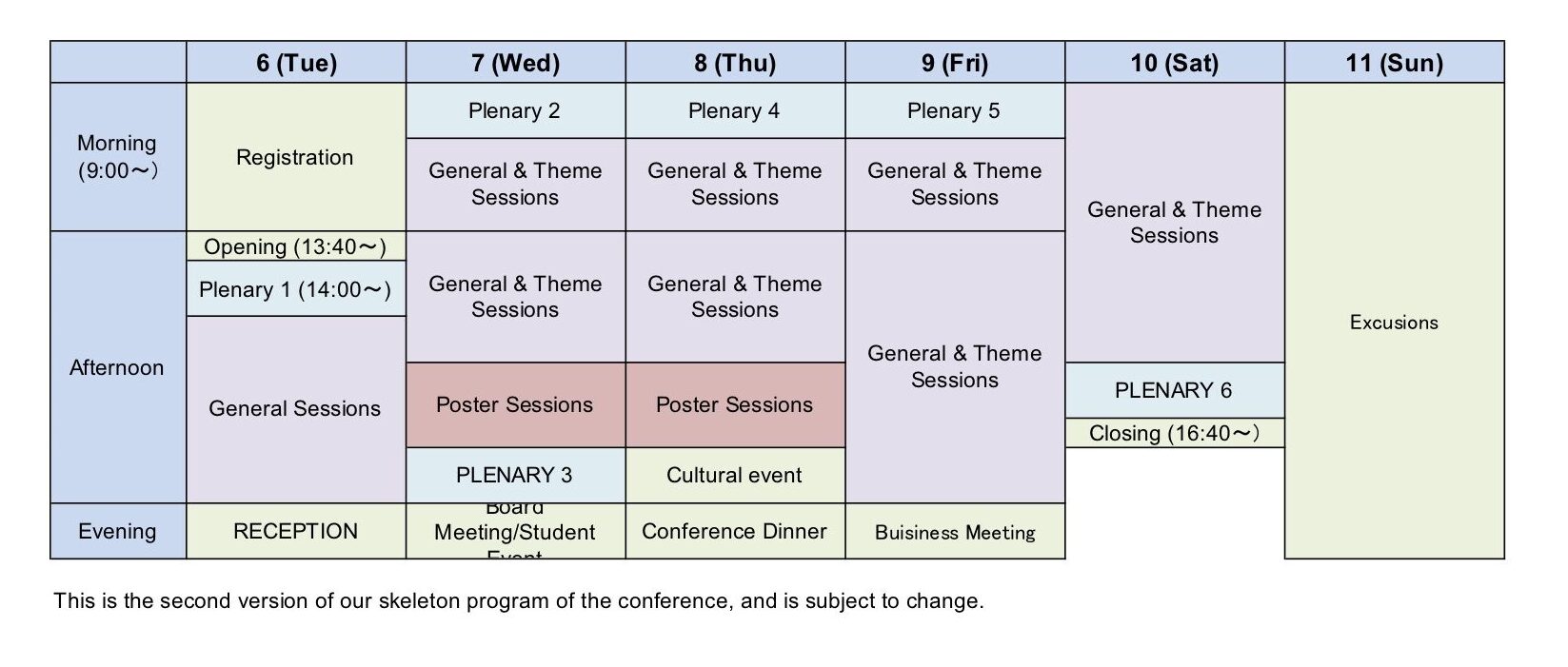 The 10th Meeting of the Japanese Cognitive Linguistics Association takes place at the same venue on August 5th and 6th. Participants of ICLC 15 can attend the programs of the JCLA meeting on the 6th for free. Most sessions will be in Japanese.
There will be a special lecture on "Japanese language from typological perspectives" on the 6th morning. More information will be available later.